Made a little something for fun, and a bit of humor.
I always see people trying to convert their current time into UTC then match the date, etc. What time is that again? What day? Tomorrow? One error and your checking at the wrong time. Why not make it easier?
So, I present to you… http://ltcgeartimer.com. Simple, minimal, easy. You can even submit your email address and be updated if something actually does happen.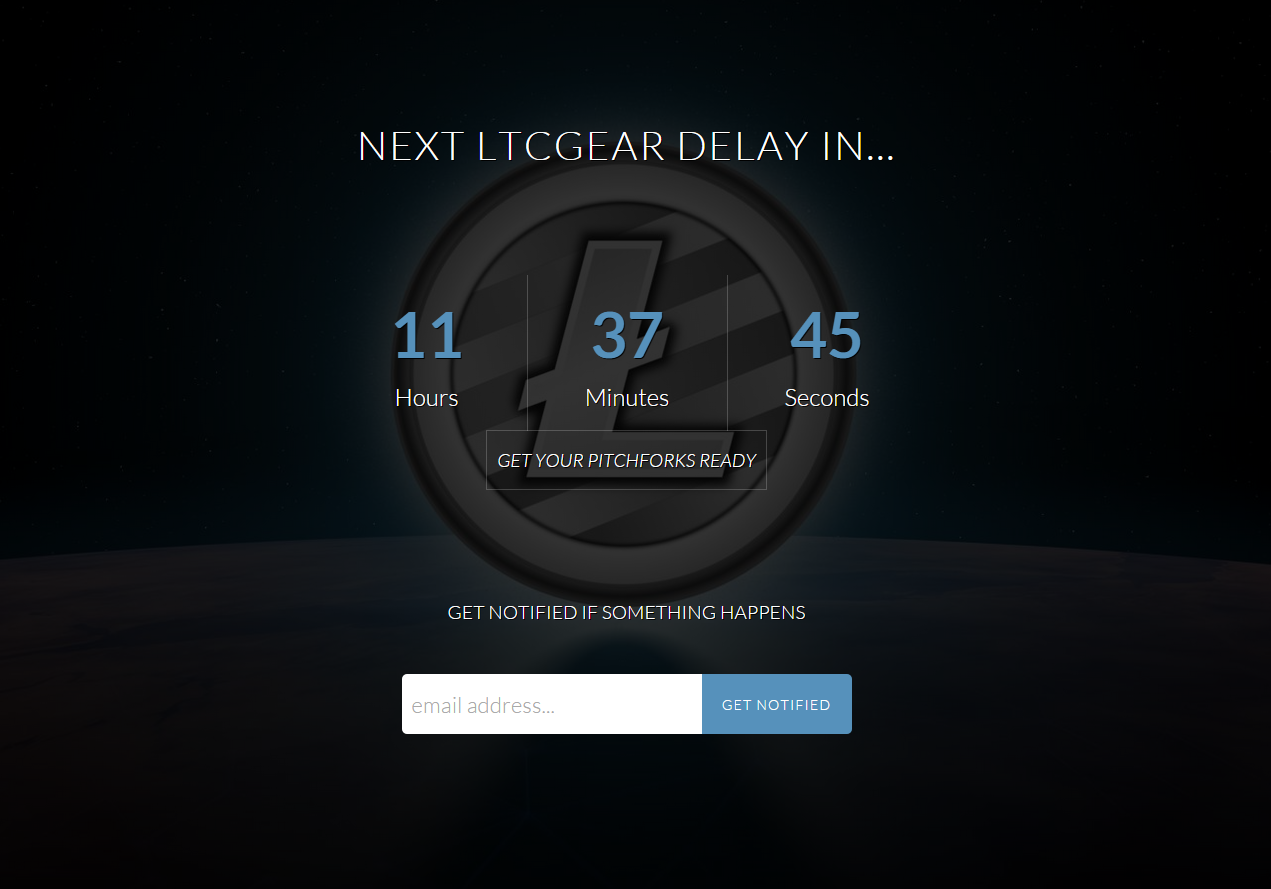 #Enjoy.